Catherine Zeta-Jones takes aim at paparazzi with 'better' bikini photos
Most people can relate to the horror of seeing an unflattering photo that someone else has posted online.
For celebrities who are pursued by paparazzi, that is a common occurrence.
After seeing dodgy snaps of herself taken on a Mexican beach, Catherine Zeta-Jones decided to beat the paparazzi at their own game.
She enlisted husband Michael Douglas to take his own photos of her in her bikini, which she posted with an angry message aimed at press photographers.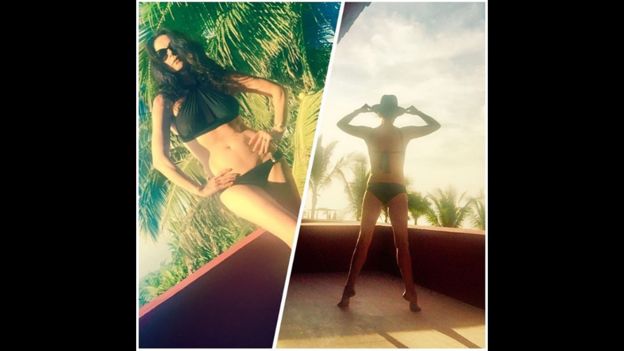 In her indignant Instagram post, she said she was "sharing the photographs my husband took of my ass", adding: "Always a better option for viewing."
In recent days, the couple have been pictured less-than-flattering snatched photographs taken during a family holiday.
In response, the 47-year-old Chicago and Traffic actress posed for two photos taken by Douglas and shared on her Instagram account.